The hard work and dedication of our members forms the bedrock of The Real Estate Council's efforts to catalyze community investment in Dallas, influence public policy, propel careers, and develop the leaders of tomorrow.
Each month, we are spotlighting TREC members who have made significant contributions to our community investment initiatives and continue to push the limits of what our organization and its partners can accomplish for our city.
This month, we are proud to recognize Alex Scheiwe of Balfour Beatty Construction and Jay Taylor of Juxta Developments!
Alex Scheiwe, Hillwood Urban
Alex is chair of the 2021 Young Guns community investment project to renovate an apartment complex owned by St. Philip's School and Community Center that will provide affordable housing for 14 Forest District families. The project was first announced during last year's Young Guns: Night at the Levee. Proceeds from the event benefitted the renovation. "It has been a great experience getting to know the Young Guns Core Committee members and working alongside TREC and St. Philip's," Alex says. "It has been great to see how willing members of the real estate market have been in donating time and money to make the renovation of the apartment complex a reality." Still fairly new to TREC, Alex says he first learned of the organization from Balfour Beatty colleagues who have been a part of the Young Guns or Associate Leadership Council class projects. As chair of the Young Guns' community investment project, Alex is also a member of the 2022 Young Guns Core Committee.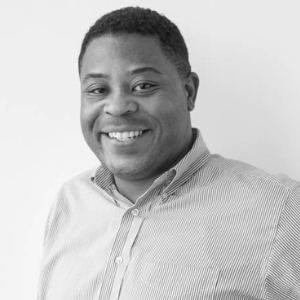 Jay Taylor, Juxta Developments
Jay, founder of the Dallas-based Juxta Developments, first volunteered with TREC Community Investors in 2018 as a Real Estate Bootcamp panelist. "From there," he says, "I became a member and started volunteering and helping out wherever I could" – including as a member of Community Investors' Professional Services Committee. "My experience has been great. I have crossed paths with other TREC members across many different professional boards, committees, and volunteer efforts throughout the DFW Metroplex, and I continue to look forward to being a valued member of TREC."